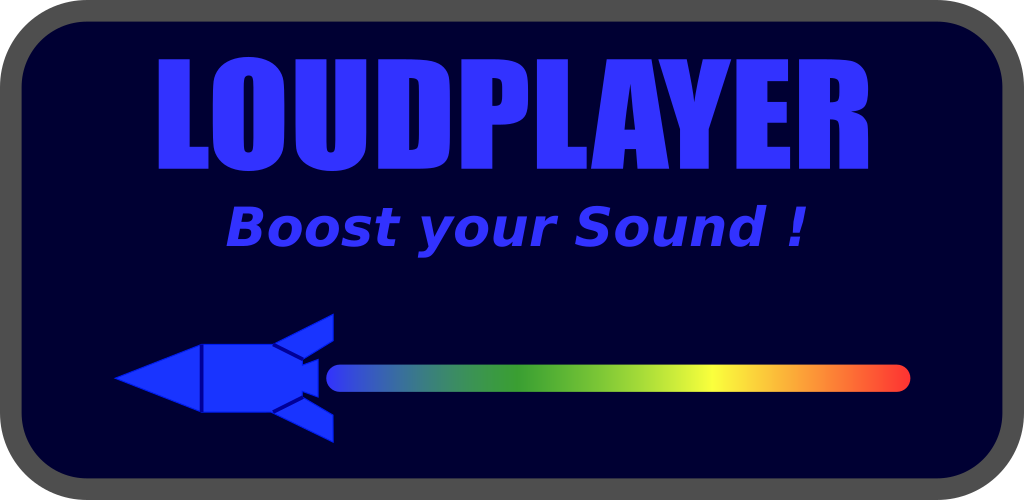 Tired of having to constantly adjust the volume when listening to music in public transport ?
Tired of having to preprocess your music library or disappointed with the result ?
Then LoudPlayer is for you !
LoudPlayer is the first audio player embedding our exclusive smart amplifier that adjusts in real time the output level based on the music content and re-normalizes the tracks on the fly, a little as if it was listening the track with a small advance to anticipate the main changes in sound.
Just drop your original files on your device and enjoy the result !
Of course the amplifier can be adjusted according to your taste, or even switched off if necessary, to go back to a "normal" player.
Just try for free the radio edition on Google Play or enjoy all the functionalities of the full version.
LoudPlayer has all the functions any evolved music player must offer :
Adjustable and switchable smart amplifier,
Gapless playback,
Shuffle or linear playback,
Speed and pitch adjustement,
A-B loop,
Seamless playback,
9 bands graphic equalizer and bass boost,
Overview of album covers,
Cover animation,
Touch playback control on the cover,
Current track notification,
MP3, wav, flac, ogg and other formats supported by Android,
File manager integration,
Track, artist or album search,
Music Library browsing,
History browsing,
Random or linear playing,
Track or queue repeat,
"personal radio" mode in a single click,
Repositionable time slider,
Specific playlist management which combines artists, albums and tracks,
Lock screen with playback controls (compatible versions of Android 4.x),
Support for headset buttons,
Application parameters,
Lyrics display,
Information search,
Timer,
...and more !